SEEING IS BELIEVING
WYNDHAM LAKES
Get ready to live each day to the fullest at Wyndham Lakes. Our onsite amenities provide everything from pampering and self-care to physical activity and socializing, designed for all levels of ability. In the mood for some exercise? Join us for one of our daily fitness classes, or take a stroll through the lushly landscaped courtyard. Feeling creative? Attend a crafts workshop, or do some gardening. Independently or alongside friends, there's always something to look forward to at Wyndham Lakes.
We are proud to be featured by Assisted Living Magazine for Best Assisted Living in Jacksonville, FL.
Live life to the fullest
Activities & Events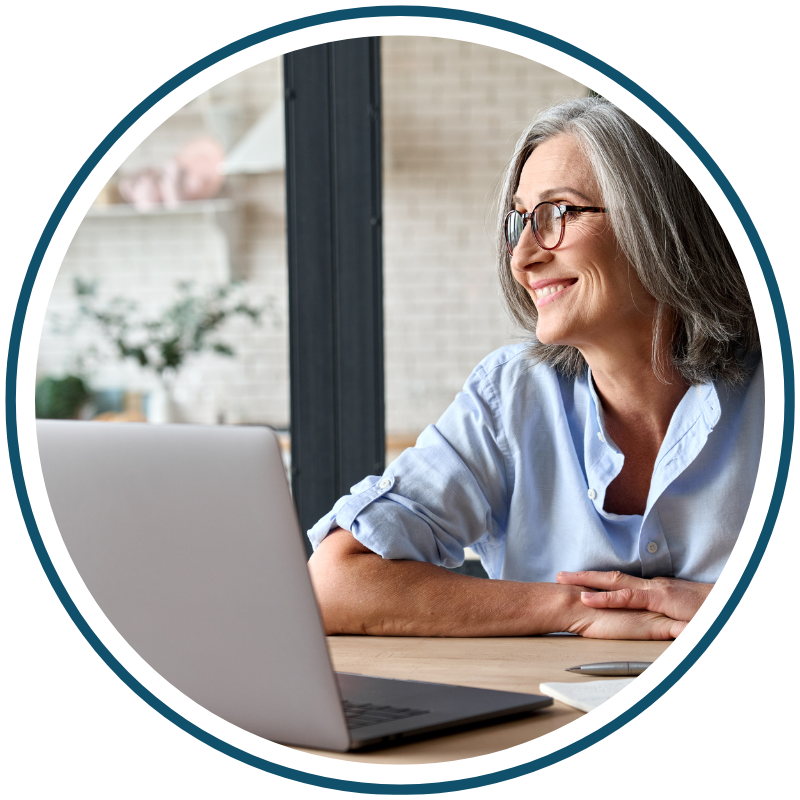 OUR COMMITMENT
THE AURA DIFFERENCE
At Wyndham Lakes, we dedicate every day to supporting our residents to live the full, active, independent lifestyle they deserve. We know that with a little of the right kind of individualized assistance, our residents can continue to enjoy the activities that are meaningful to them.
Personalized care plans, an attentive 24-hour care team, and stand-out amenities make Wyndham Lakes the premier choice for senior living in Jacksonville, Florida.
A WIDE RANGE OF RESTAURANTS & ENTERTAINMENT OPTIONS
Wyndham Lakes is Part of a Bustling Community
NEARBY RESTAURANTS & EATERIES
NEARBY PARKS & RECREATION AREAS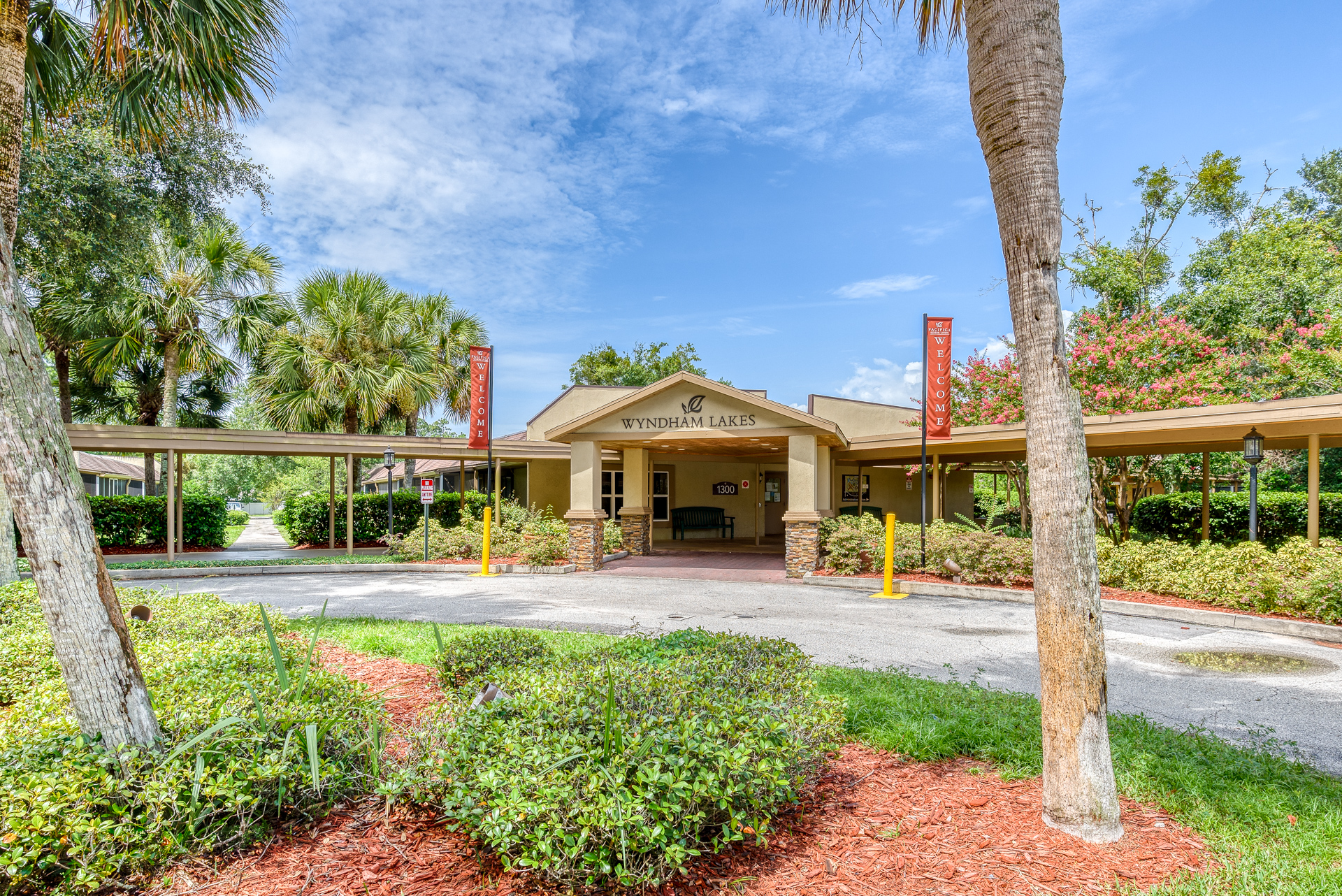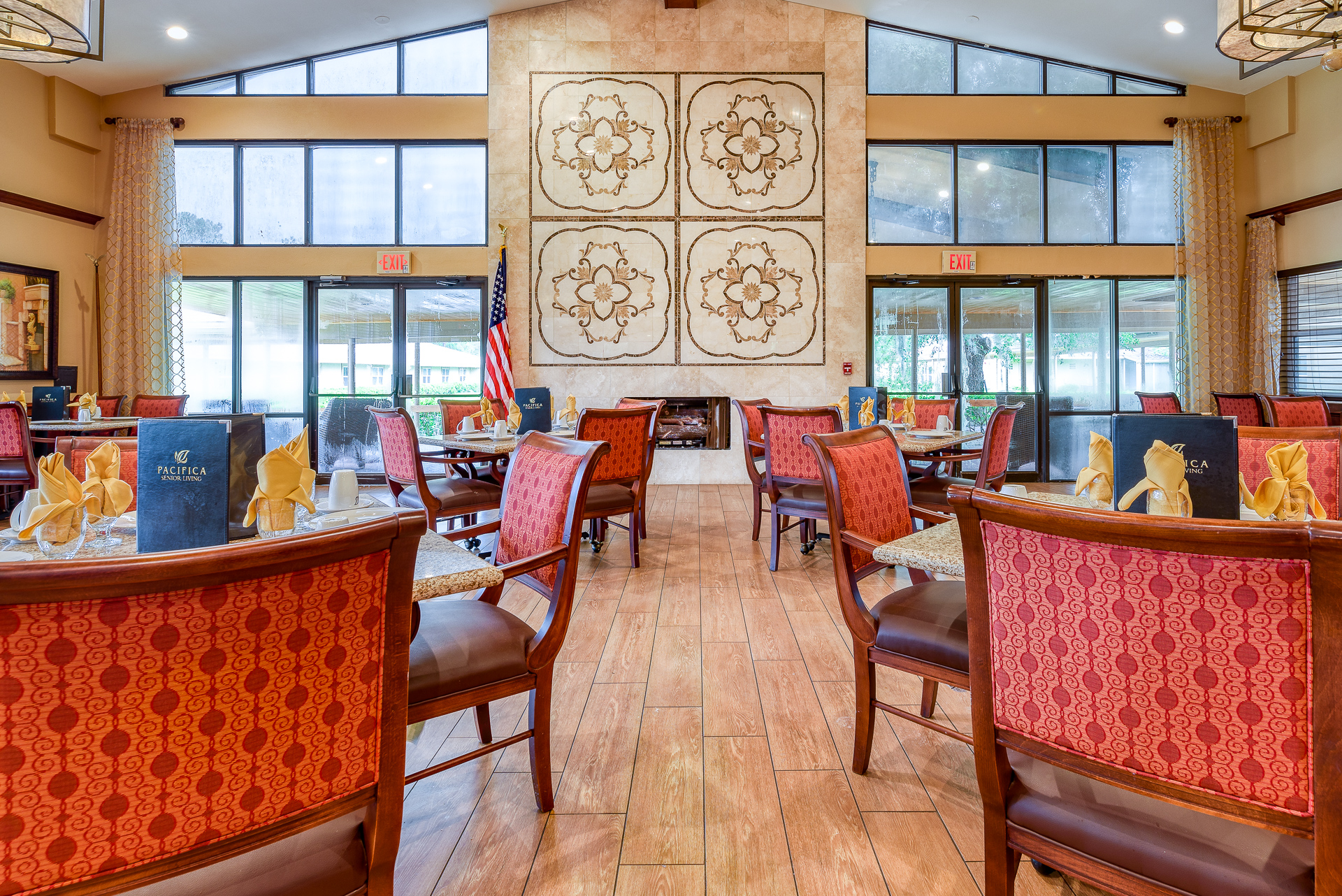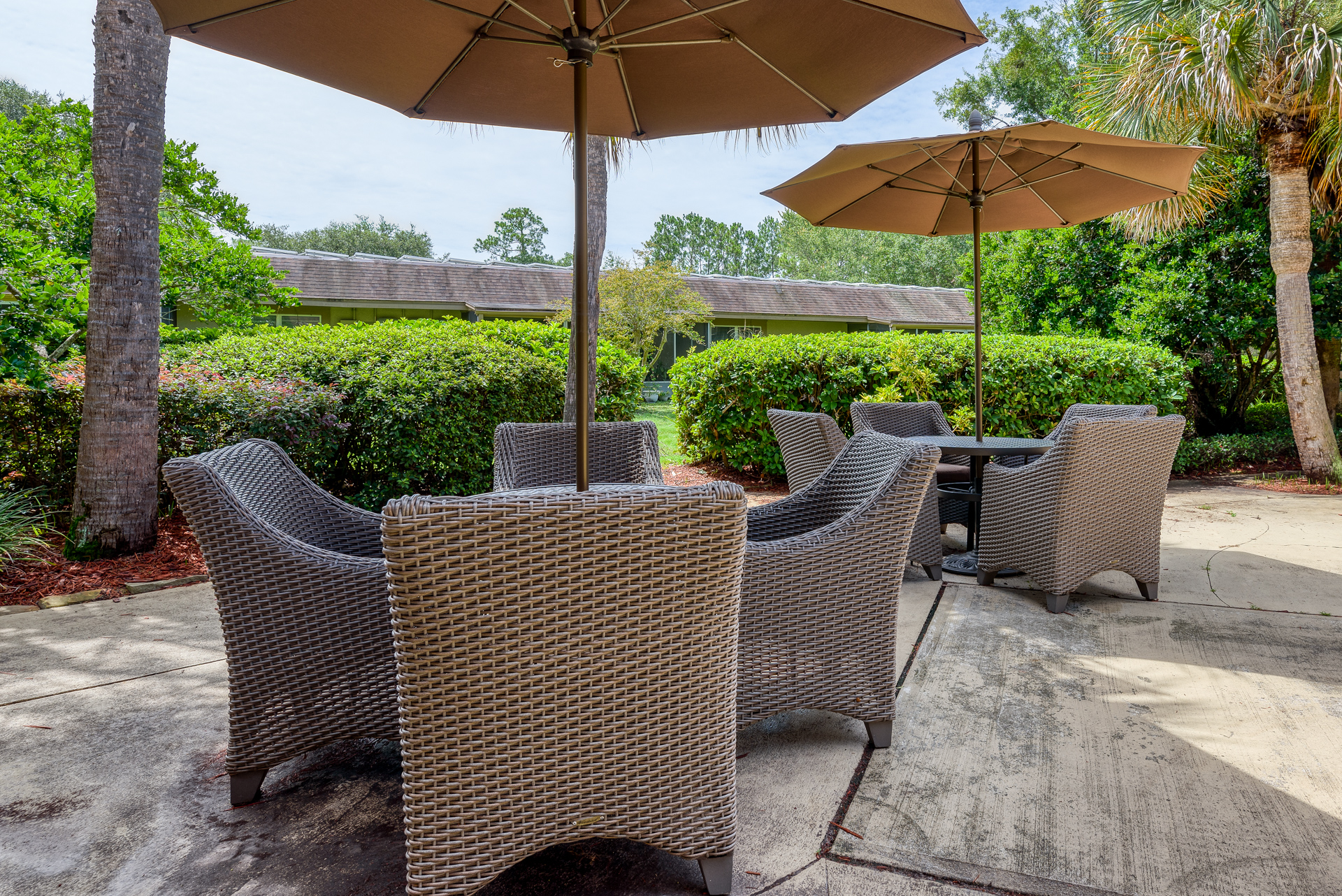 READ WHAT PEOPLE ARE SAYING ABOUT WYNDHAM LAKES
Families & Residents Love Us
Wyndham Lakes is a very open campus-like facility. There's a lot of energy among the residents. My mother was instantly welcomed and invited to join in several activities. It just seemed like a friendly, comfortable community-based residence. It was an independent living plus. The staff during the tour was very friendly, would leave us to talk and kind of just have a relaxing experience. He was very good. The facility was kind of worn, but the rooms were very spacious with a detached screened patio. Out of the other facilities that I looked at, they seemed to have the most spacious, inviting room size for what we were looking for. They have gardening and small groups of people to join in and have a conversation with. People were up and about and involved in activities. They had a nice library and a nice, open dining area. They're my #1 choice.

Cassandra H. Resident's Daughter

Wyndham Lakes was very friendly. You could tell they had good spirits. The facility was clean and felt homey. We saw residents playing with the activities coordinator while some were doing physical therapy. There was a lot of bustling activity going on. The residents seemed comfortable, and looked like life was good for them. The rooms were orderly and would accommodate your needs. It had nice and up-to-date furnishings.

Sharon B. Guest

Wow! We visited Wyndham Lakes today and all the residence were helpful, especially the nice resident/volunteer in the Country Store. She told us "They were the best residents anywhere." She was very happy living there. We were invited to share in root beer floats, and they offered a wonderful lunch. What stood out were the two women who helped us. Sherida, the Sales Director was most helpful. She understood our situation and helped us to look at all possibilities for my mom. She honestly cared about determining what type of care my mom would truly need. Never did she seek to just get her in, or just put her somewhere, no she thought through how far my mom would have to travel to eat. She sought the best level of care without adding too much. I have to add we were lucky to spend time with Rebecca Matheny, the Executive Director, who is also a Regional Director. The knowledge she has and the energy she brought was all used to seek how to help us. We left knowing these Directors would find away to help us. I'm so grateful for this great visit today!

Anonymous Resident's Daughter

They have been great from start to finish. We have enjoyed the clean community gracious workers and high-end food. The residents have been welcoming through the process too. We look forward to the continued care for my father.

Kara M. Resident's Daughter

Friendly and caring staff! They went way above and beyond to make my grandmother feel like part of a family while she was there!

Jordan N. Resident's Grandson
HAVE A (VIRTUAL) LOOK AROUND
TAKE THE VIDEO TOUR
Latest news & articles
From the Blog
WE'RE HERE TO HELP!
Let's Discover Your New Residence, Today.
LEARN MORE
EVERYTHING BEGINS WITH ONE STEP FORWARD.

CALL US TODAY: (904) 875-8325
Wyndham Lakes
10660 Old Saint Augustine Rd., Jacksonville, FL 32257

Resident Login | Privacy Policy | Accessibility | Visitation Policy

Copyright © Aura Senior Living, 2023.
All rights reserved. License # AL5572.